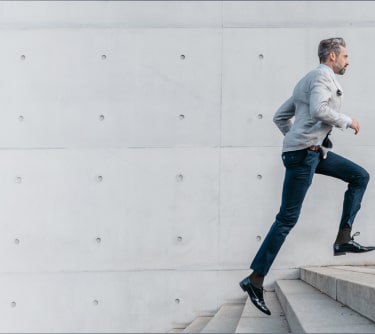 Career Advice for the Smart Job Seeker Insights on elevating your resume, job search and personal growth
Answering The Common Interview Questions Tell Me about Yourself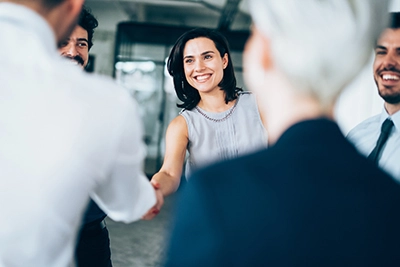 Introduction
The standard getting-to-know-you interview question "Tell me about yourself" can be daunting to even the most seasoned job seeker. Unfortunately, most fail to answer it properly because they struggle to find the right words. Despite its simplicity, "Tell me about yourself" requires a delicate balance between being concise yet informative, as well as honest but not too personal.
By planning ahead with clear examples of your qualifications and experience aligned with the role you're applying for, you can easily set the tone for a positive interview with a thoughtful and engaging response.
Common variations of this question
Before we dive into how to answer this question, let's become au fait with its variations. Because different recruiters may have their own forms of the same question. For example:
"Walk me through your experience"
"Describe who you are professionally"
"Tell me a little bit more about your background"
"Share a bit about yourself"
"I'd love to learn more about your journey,"
"Describe yourself."
Potayto, potahto. They're all the same potato, metaphorically speaking.
Why do hiring managers ask this question?
Hiring managers ask this question for a few reasons. Firstly, it helps them gain better insight into your professional background and capabilities to gauge if you're a strong fit. Secondly (and this is important to know from an interview psychology perspective), passing the 'strong fit' assessment as they quietly sit back and weigh up your response is crucial to the rest of the interview going well. After all, if you aren't perceived as a strong candidate at this stage, the remaining questions may be a mere formality to the interviewer.
Why so many interviewees fail to answer the question properly
1. No clear understanding of what the recruiter wants to hear
When you're asked the "Tell me about yourself" question, remember that it's being asked to get a better understanding of your professional experience and qualifications as they relate to the role. The interviewer also wants to gain insight into how you think and communicate. So, before the interview, closely study the job description summary and essential criteria. Then, formulate a 60-second response that mirrors what they're looking for (don't repeat it word for word, of course). Concisely touch upon any relevant education, work history, accomplishments, and other experiences that demonstrate why you reflect their needs. By the way, while it can be tempting to talk about hobbies or private life matters, don't. Stick to business during the interview.
2. Lack of preparation and research before the interview
You might feel confident enough to wing the interview without preparation. One word: don't. Experienced recruiters can see right through it, and won't be impressed by your lack of specific detail. So, familiarize yourself with the company, interviewers, and requirements of the role you're applying for before going to the interview. Make notes about how your experience and skills meet these. Another smart step is to identify any gaps in your experience or knowledge related to the position beforehand, and come up with answers that positively address these. By taking time beforehand to prepare, you'll always have a well-rounded response to this question.
3. Mistaking "Tell me about yourself" for a personal vs professional question
If you're not prepared for this type of question, it can be easy to mistake it for a personal one. Although you might have a very interesting life outside of work, what the interviewer wants to know at this early stage of your relationship is what you'd be like as a colleague. Now's not the time to share details of your partner, kids, pets, or hobbies (as fascinating at these may be). Instead, give them a very concise overview of your professional experience, skills, qualifications, and accomplishments as they specifically relate to this role. Save the details about your expert brownie making skills for a later interview.
4. Not tailoring your answer to the job offer you're applying for
As mentioned in #3, it's super important to tailor your answer to the role, company, and culture you're applying to. Instead of giving a generic answer that could be used for any ol' job interview, customize it based on the position and organization. Highlight your strengths as they relate to the role by mentioning skills or experiences that demonstrate how you can contribute to the team (remember, they're not only an interviewer; they're a potential future colleague). Additionally, emphasize your enthusiasm for the future role and organization by referencing any research that you may have done about them, linked back to their job description requirements. By tailoring your response, you'll stand out from other candidates and underline why you're a great match.
5. Not knowing your audience
If you really want to up the ante, research your interviewers to learn more about who'll be on the other side of the table. Understanding their backgrounds and motives allows you to adjust your answers based on what they're likely seeking. For example, if you're having a panel interview and an HR member asks you a question, giving an HR-angled response will speak their language. This can help create a more meaningful dialogue during the interview, as well as give you the opportunity to even more conclusively show why you're a great fit for the organization.
6. Providing too much irrelevant detail about your career history
On the flip side of structuring a concise yet comprehensive answer is going overboard on the latter. When answering the "Tell me about yourself" question, avoid giving too detail at this stage. Focus specifically on what's most relevant for the role you're applying for. Taking them on a guided tour of all your experiences or accomplishments can be viewed by the interviewer as a side-tracking. Instead, focus on experiences that specifically and concisely draw links between your knowledge/skills and the position. Doing so will help keep the interviewer's attention and give them a conclusive understanding of why you're qualified for this role.
Sample Answers
The following sample answers can be used for inspiration to help you effectively answer the question "Tell me about yourself". Please note: these are only examples. Adapt your answer to the real interview, based on your background and experience as well as the position you're applying for.
Example Answer #1 - Sales Manager
"I'm a Sales Manager with 6 years of experience in the SaaS solutions sphere. In my most recent role, I led a team of 6 across 2 locations, plus 15 indirect reports in 4 other locations. Similar to your job description, I've led cross-functional teams through all stages of the sales lifecycle. Despite the pandemic, I personally increased our revenue by 25% in the EMEA region in 2021. My ability to quickly build strong B2B relationships has helped me close deals at twice the rate of my peers. In fact, I exceed my targets over 90% of the time. On top of that, my expertise in managing complex SaaS projects to very tight deadlines is closely aligned to the essential requirements for this job."
Example Answer #2 - Financial Controller
"I'm a Financial Controller with a Master of Finance and 10 years of Fortune 500 experience, including five as Controller. Mirroring your needs, I've been responsible for the successful delivery and management of large-scale financial operations, including budgeting, forecasting, auditing, and cash flow. Something I'm particularly good at is identifying potential cost-savings while enhancing service quality. For example, last year I saved over $250K by automating some of our manual process and reallocating certain resources. I won a couple of internal awards for those efforts. I'm looking for similar freedom to innovate in my next role, which is what attracted me to your job description."
Example Answer #3 - HR Manager
"I'm an HR Manager with a Master in HR and both the SHRM and HRCI qualifications from CIPD. I have 7 years of experience working with start-ups, so I'm super familiar with the process of implementing foundational policies and procedures, establishing a coherent work environment, and fluidly scaling upwards as we expand. In my current role at Kemp Industries, I've handled all aspects of HR from our beginnings with 3 employees through to the current team of 103. What attracted me to your role is the need for an HR Director who's familiar with the complex, rapidly evolving people environment of start-ups and who can help you to smoothly get established. I'd love to be a part of that!"
Sample Answer #4 - Online Marketing Manager
I'm a Marketing Manager with 8 years of digital marketing experience in the luxury fashion & lifestyle spheres. Exactly like in your job description, I'm a natural storyteller and digital native who loves producing captivating digital content about fashion, the arts, travel, lifestyle, luxury, and culture. Actually, my current company just won an award for a really cool campaign I did all the content for. I'm really proud about that. I'd be happy to send you a link if you like. So as you can imagine, I love coming up with compelling content ideas, and I really enjoy working in fast-paced environments where I'm producing meticulously crafted text to strict time constraints.
Sample Answer #5 - Software Developer
As a software developer, I've 10 years of experience with different languages and technologies, including Java, Python, C++, and Ruby. I've also recently started working with PHP and Go, which I saw in your job description as nice-to-haves. For the last 5 years I've been involved in some really cool game development projects, including Legends of Asria for Lucka Games. In my spare time, I take part in loads of hackathons to keep up with the latest trends and technologies in the industry.
Conclusion
When armed with the right tips, answering common interview questions such as "Tell me about yourself" is a breeze! You'll be able to highlight your experiences and qualifications for the role, as well as flaunt your communication and interpersonal skills. With some planning and practice, you can make yourself more noticeable than other applicants and ultimately increase your chances of getting hired much more quickly.
Good luck with your future role!