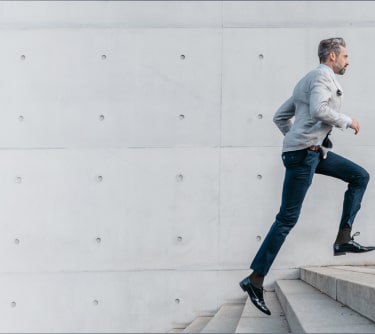 Career Advice for the Smart Job Seeker Insights on elevating your resume, job search and personal growth
How to Follow a Targeted Job Search Strategy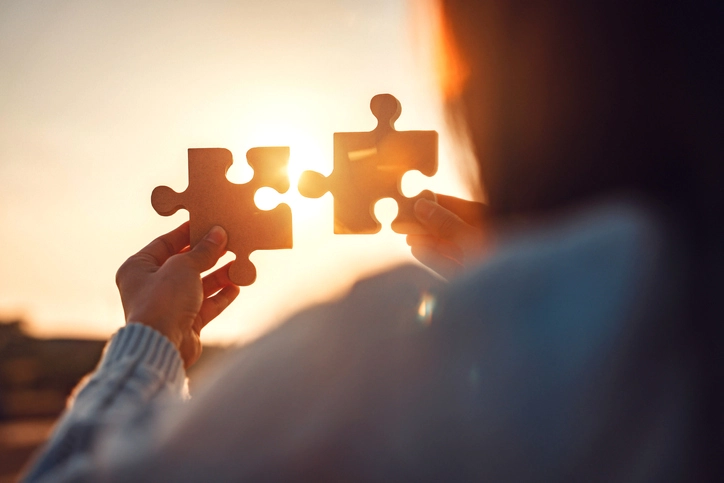 Listen, we're not here to tell you that you must only do this, that, and the other, exactly as prescribed, to land that dream job.
Every situation is different, including where you're at in your job search journey, how already prepared you are, what type of role you're looking for, how much time you have to invest each day in your search, and so on.
But here's the thing. Even the most detail-oriented, uber-focused job seeker may not have all their boxes ticked without a little guidance.
That's where JobLeads is here to help.
You see, we've been coaching job seekers for nearly twenty years. We've seen their ups, supported them through their downs, and we've been thrilled when they snagged that fabulous job.
And what we've learned along the way is that those with a clear job search strategy, one broken down into different aspects that they pursue simultaneously, are the ones who often get there faster (and better).
Why a multi-pronged job strategy works best
Finding a job isn't about jumping onto sites like Indeed, Monster, or LinkedIn and instantly landing something. It rarely works like that. And a narrow approach, only concentrating on one potential job source, will definitely not uncover all possible opportunities out there.
Fact.
It would be terrible to think of that dream job passing you by simply because it didn't come up on your radar. We don't want that.
This can happen when you're not looking in the right places, at the right time. But by having a strategy in place from the very beginning, you're going to be much more successful. In fact, our experience from those two decades in the career support space has shown that there are 6 highly reliable ways to find jobs.
Yet the thing is, a particular job may only be available through one of those avenues. The point is, though, if you just stick to one or two job hunting methods at a time, you may miss out because you weren't looking when that dream job was actually on that method's radar.
Here at JobLeads we recommend applying those 6 specific methods simultaneously to broaden your horizons.
So, what are they?
You probably know most of these six methods already. But perhaps you hadn't thought about applying them in tandem. Maybe you're currently focusing on only one or two of them, and figure you'll check out the others if your original methods aren't working out.
These 6 elements of the job search fishing net are what we refer to at JobLeads as the 6 Pillars of Job Search Excellence. Based on years of coaching professionals just like you, we know each of the 6 pillars is absolutely essential for an effective job search.
Used together, they'll massively increase the number of job opportunities you'll find.
Let's take a look at each.
The 6 Pillars of Job Search Excellence
Pillar #1 – Active Jobs
Active jobs are where most professionals typically focus first - job boards, LinkedIn, and company career pages. It's definitely an important aspect of any search, because some companies will always post there. These sites attract a very high number of applications, however, which equals more competition. It's common for public job postings to receive hundreds of applications! Not only that, but applying to jobs across multiple sites can be time consuming (time that you can invest in other pillars). You can slash that time investment by using JobLeads' one-stop jobs portal instead. We aggregate postings from hundreds of sites globally, and feature them all in one place.
Pillar #2 – Headhunters
Headhunters are a special type of recruiter who work with companies to find the right candidate for their open positions, especially when it comes to hard-to-fill or specialist roles. Kind of like a Sherlock Holmes of hiring. These roles may never be advertised and are part of the hidden job market. That's why it's important to know how to identify and select headhunters in your field, so you can tap into all those opportunities you'll never find online. Plus, once you're on a headhunter's radar and have built a relationship, they'll consider you for new vacancies passing their way. Even years down the line. You'll find hundreds of high-quality headhunters at www.jobleads.com. We analyze and vet the best headhunters globally, enabling you to search for and get in touch with those best suited to your next career move.
Pillar #3 – LinkedIn
In today's job market, LinkedIn has become an essential tool for recruiters, headhunters, and hiring managers to find and evaluate potential candidates. This means that having a meaningful and well-crafted LinkedIn profile is more important than ever. A strong profile that showcases your experience, skills, and achievements can catch the attention of recruiters and make you stand out from the competition. Not only that, a complete and professional-looking profile can demonstrate your credibility and help build your personal brand. So it's important to invest time and effort into creating a LinkedIn profile that accurately reflects your professional identity and increases your visibility in the job market. By doing so, you'll enhance your chances of being discovered by potential employers and ultimately landing your dream job.
Pillar #4 – Networking
Did you know that as many as 85% of jobs are filled through professional and personal connections? That means there's a strong chance that your network will lead you to great jobs. Just imagine all the opportunities out there right now in your own network. Lots of people have no idea how to leverage their connections to find work, or feel embarrassed about doing so. That's why it's good to know that many companies compensate staff for referrals. That's because someone who's been personally vetted by an existing employee saves the company time and money on recruitment. So in many cases, your contacts may welcome the opportunity to receive a bonus while doing you a favor! Your network can include college or university alumni, former colleagues and managers, fellow professional organization members, friends, family, and neighbors, people you share a hobby or interest with, other parents at your children's school, members of social or professional platforms (e.g. Facebook, LinkedIn), or even casual acquaintances. Depending on how well you know them, you can approach them via messaging, phone, or in person.
Pillar #5 – Trend Companies
Trend companies are consistently found on 'Best Places to Work' lists. They're the organizations everyone wants to work for because of their culture, reputation, products, or job benefits. It's actually easier than you think to find them. For example, do a quick online search with keyword strings like 'best employers in the US' or 'Top 10 companies in Los Angeles' - or wherever you happen to live. Focus on lists by major business or career sites like Forbes, LinkedIn, Fortune.com, and Glassdoor. They have the resources to carry out the broadest and most impartial research. For example, Forbes publishes annual lists of best employers by popular search categories, including World's Best Employers, Best Large Employers, Best Mid-Size Employers, and Best Employers by State. They even spotlight Best Employers for New Grads, Veterans, Start-ups, Women, Diversity… you name it. Compilers usually explain their methodology and how they came to their conclusions. That way, you learn a huge amount about trend companies before applying.
Pillar #6 – Dream Companies
Is there a particular company you've always admired? Maybe you like them because of their specific products. Perhaps their mission aligns with your own values or interests. Or maybe you've heard great things about them. Why not contact them about potential job opportunities? Don't think about how unlikely it is. Great jobs can be found by approaching those dream companies direct. You might already know about them, or you may discover them during your job hunt research. Even if they're not advertising, that doesn't mean there aren't opportunities. It's all about knowing how to approach and attract them. First, check out their website's career page and apply directly. You can also check LinkedIn to see if you know anyone working there. They might be able to refer you to HR or a hiring manager. Another method is to find their HR or recruiters on LinkedIn, their website, or by phoning reception. Then write to them direct, attaching your resume and explaining what you're looking for.
The 6 Pillars of Job Search Excellence: The Complete Job Strategy Jigsaw
As you can see, each of the 6 pillars are really strong job sources by themselves.
But you'll find that amazing job much more quickly – and not miss out on great opportunities – by applying each pillar in tandem.
Think of it like a jigsaw puzzle. 1 piece isn't going to show you much. 2 or 3 pieces, maybe you'll start to scratch the surface. 4 or 5 pieces, the available job pool is getting a lot broader. With all 6 pieces, you'll uncover virtually every path to your ideal job and company.
The more pillars you leverage simultaneously, the more likely you are to find that dream job – and find it faster.
In fact, job seekers who use all 6 pillars are 5 times more successful than those who don't. We've seen it happen, time and time again.
If you'd like to learn more about each pillar, and how to strategize your job search effectively, then we have loads of resources for you. Check out www.jobleads.com to learn about our on-demand digital masterclasses, downloadable job search-related guides, webinars, headhunter and job listings, personal coaching plan, and so much more.
We wish you the best of luck with your 6 pillars job search!
Key takeaways:
Every job seeker's situation is unique, including their progress, preparation, desired role, and time availability. Therefore, a tailored approach to the job search is essential for success

While there's no rigid formula for landing a dream job, a little guidance and strategy can significantly enhance your chances of success

A clear job search strategy involves pursuing different aspects simultaneously - those who follow this approach are more likely to achieve their goals quickly and secure better job opportunities

The 6 Pillars: JobLeads identifies six pillars of job search excellence that are highly reliable ways to find jobs: Active Jobs, Headhunters, LinkedIn, Networking, Trend Companies, and Dream Companies

Diversification Matters: Relying solely on one or two job search methods can lead to missed opportunities. Ideally, you should apply all six pillars, concurrently, to expand your horizons

Think of it like a jigsaw puzzle: Each pillar contributes to the overall job search map, and using all six pillars is akin to completing a jigsaw puzzle. The more pillars used, the broader the available job pool, leading to faster and more successful job searches