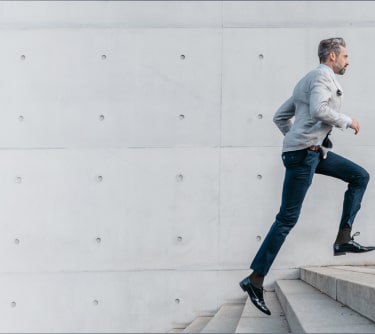 Career Advice for the Smart Job Seeker Insights on elevating your resume, job search and personal growth
Why Recruiters Look for Purple Squirrels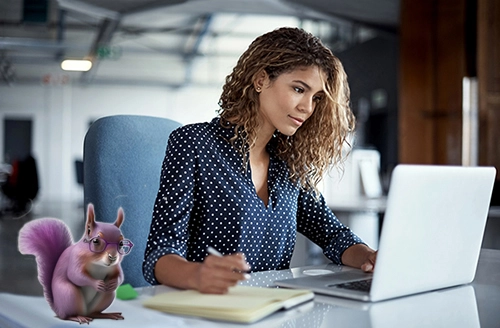 5 definitive tips to be a hiring manager's ideal candidate
When companies post a job description online, they sit back and wait for a purple squirrel to apply (or sometimes a unicorn).
But we all know – and so do they – that purple squirrels and unicorns don't exist. Nor does the 100% perfect candidate who matches all their requirements + salary range + culture fit + availability timeframe = a purple squirrel.
But all too often, a really great candidate – a lilac or pink squirrel, let's say - is passed over because their match on paper isn't fully clear to the hiring company. The applicant might meet most or even all of the requirements for the job, but either haven't included it in their resume, or have used wording and acronyms that the recruiter or Applicant Tracking System (technology that filters applications prior to a human eye seeing it) miss.
Alternatively, they assume the recruiter will read between the lines (they're too busy for that) or will search for transferable skills in the resume (they won't).
Both the Applicant Tracking System (ATS) and recruiters typically review a resume by assessing how closely it matches the job description wording. Very specifically, what they're initially looking for at this stage is (hard skill) keyword and criteria alignment.
In other words, do you have the required experience, education, and skills mentioned? And is it 100% clear that you do?
If the recruiter or ATS have to do some guesswork, your application will more than likely be put aside while they search for better matches. They have to. With many jobs attracting dozens if not hundreds of responses, it's unreasonable to assume that companies have time to engage in assumptions.
Thankfully, making yourself a more colorful squirrel is a relatively easy fix if you're already a good fit.
Let's take a look at important keywords and criteria in an actual job description
If you want to be a hiring manager's purple squirrel, your resume must reflect what they're looking for. To do that, you need to thoroughly understand the job description, then ensure your resume closely mirrors this.
The role below is for an IT Program Manager. We've highlighted keywords and phrasing that an ATS or recruiter would likely look for during the first review.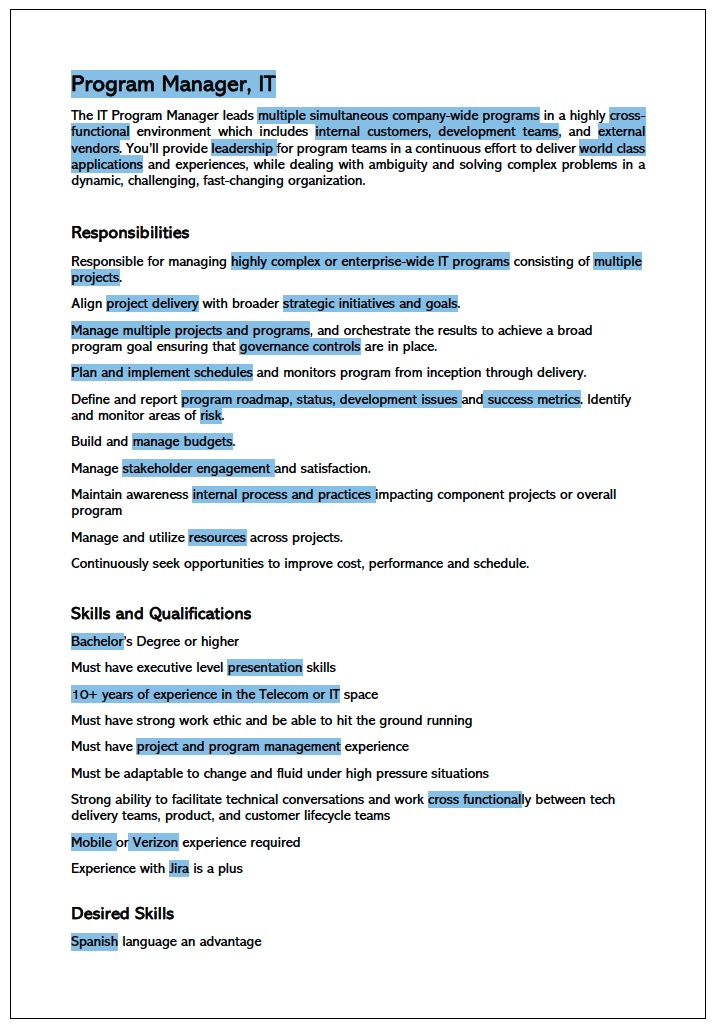 As you can see, only the most important hard skill keywords and essential criteria are highlighted. At this stage, ATS and recruiters aren't interested in soft skills (e.g. time management, ability to work under pressure) when they're scanning a resume to assess your likely fit. As soft skills are more subjective, these are usually assessed during an interview or through references.
So before you apply to a role, read through the job description carefully and note all the essential and desired requirements. Focus on hard skill keywords and any experience or education criteria, such as a particular qualification. Then, take a few moments to ensure these are explicitly mentioned in your resume if applicable, with particular focus on the summary and key skills sections.
But these keywords should also be scattered throughout your resume as well to increase your legitimacy. Although including these in your summary and key skills section will definitely boost your match ranking, an eagle-eyed recruiter may notice that these aren't reflected in your job description bullet points or other sections. Where relevant, insert these keywords to give your resume a more natural feel.
Below, we'll walk you through how to quickly make any necessary edits to your application [by the way, if you're already a good fit, then these tweaks should take mere minutes to do].
3 How to tweak your resume to be that elusive purple squirrel
Here are 5 simple steps you can take to ensure your resume is the closest fit possible for what the ATS or recruiter are looking for.
#1 Does your professional experience match their stated requirements?
Perhaps they're looking for an accountant with 20 years of experience, but you've lopped off anything older than 10 years ago to streamline your resume. So they might not be aware of how much experience you actually have. There are two ways to address this. The first is to mention your length of experience in your resume summary. The second is to add earlier roles back in, in the correct chronological order, but simply remove job description to keep your resume length manageable. That way, both their ATS and the recruiter will see you meet their experience requirements.
#2 Are any stated qualifications clearly mentioned in your resume?
Sometimes, hiring managers want certain degrees or certifications. For example, an accounting degree or a project management qualification. Check your resume to ensure the wording matches that in the job description (e.g. if they want a Bachelor of Business Administration and your resume says BBA, edit it to reflect the company's wording).
#3 Do your buzzwords and keywords match the job description?
Related to #2, skim through the job description to ensure that your keywords and industry terminology match theirs. If they're wanting project management and team coordination experience, make sure these keyword phrases are clearly reflected in the company's specific lingo. Hint: also check that your English spellings match theirs (e.g. programme, program; specialisation, specialization).
#4 Does your summary text reflect what the company is looking for?
Usually, the first paragraph or two of the job description is a general introduction to the role and what that person will be responsible for. Use this as inspiration for your own summary. For example, if you're a Senior Marketing Specialist who has worked with agencies and stakeholders in the entertainment industry, and the job you're applying for wants a Marketing Manager who is familiar with liaising with external agencies to design and produce collateral for festivals and other public events, you can honestly tweak your summary text to reflect their wording.
#5 Do you meet any 'desirable' requirements?
Most job descriptions list both essential and desirable requirements. While the must-haves are obviously very important to include in your resume (as far as is relevant to your actual experience, of course), the nice-to-haves will also help you stand out from the competition that neglects to include this. Usually, the desirables are additional software programs, or a certain language. If you can have them, or can learn them quickly (in the case of a program, for example), include these.
As you can see, being the hiring manager's purple squirrel is a lot easier than you think. We promise. By reading the job description carefully, identifying the essential (and desirable) hard skill keywords and experience/education criteria, then following the 5 steps above, you have a much greater chance of jumping out as that rare perfect candidate and landing an interview.
3 Key Takeaways:
Purple squirrels (candidates who perfectly match all the requirements), don't exist. But recruiters and ATS may still overlook great candidates who meet most of the requirements, but fail to communicate it clearly on their resumes

Recruiters and ATS primarily focus on hard skill keyword and criteria alignment when reviewing resumes. If there's ambiguity or guesswork involved, the application is more likely to be set aside

To increase your chances of being a purple squirrel, thoroughly analyse the job description and ensure your resume closely mirrors it. Pay attention to hard skill keywords and essential criteria, explicitly mentioning them in your resume's summary and key skills sections

While the summary and key skills sections are crucial for boosting your match ranking, scatter the relevant keywords throughout your resume to enhance its purple squirrelness

Follow our 5 simple steps to tweak your resume for a closer fit with what recruiters and ATS are looking for